If you wish to continue a 3 day fast after this time, you may like to do it every fortnight, once a month, or just fast on a Friday Fasting.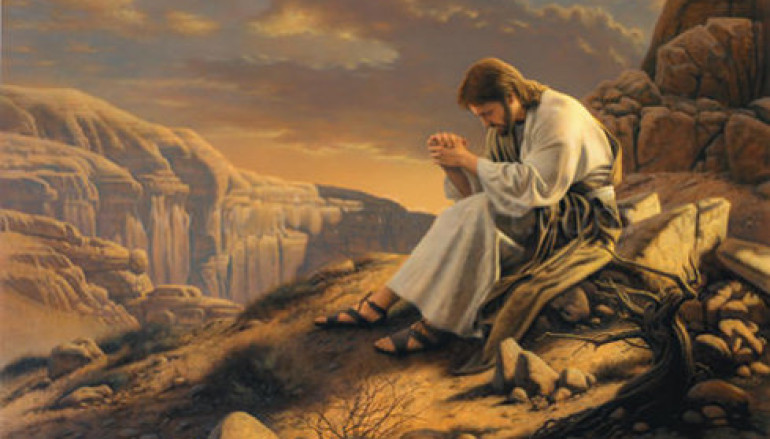 No one could disagree that the world today is at breaking point. The situation has been deteriorating over recent years – family breakdown; poverty unemployment; drug, alcohol and pornography addictions; racial tensions etc. etc.  but the devastation brought on by Covid 19, has pushed countries to the brink. Sadly, many have died, but the drastic measures taken by governments all around the world to fight Covid 19, e.g. crippling lockdowns, have only added to the carnage. Economies have been destroyed; millions of businesses have gone bankrupt; children and students have effectively lost a whole year of their education; and unemployment (especially among the young) is going in one direction – up! Suicides have skyrocketed; domestic violence is increasing exponentially; and physical and mental health have plummeted. It is as if a 'visible darkness' has descended over the whole planet.
'If that weren't enough it seems the planet is having its own struggles. In the last few months there have been hundreds of earthquakes – tornadoes and volcanoes – gigantic sinkholes appearing – record floods – massive hailstorms, and let's not forget the plagues of mice and locusts.
There are so many problems that it's easy to feel overwhelmed and despondent. "What can I do?" Realistically on our own, very little. Sure, united we can make some headway, but if we unite in fasting and prayer (with God on our side), the darkness will be overcome; peace will be restored in our hearts; and there will be peace and unity in our families and throughout the whole world. It is called Te Wa – God's Time. Like in the Old Testament, God heard the cries of His people and went to their aid, but only after they had done everything possible first.
The immense power of fasting, both from a religious and therapeutic perspective, has been demonstrated throughout history. As early as the 5th Century BC, the Greek physician Hippocrates, recommended fasting from food as a way of treating some ailments. The fasting however we are referring to here, is a spiritual and biblical discipline. It demonstrates to God; we are serious and determined in our prayer intentions and are willing to make great sacrifices to support our prayers. In this way it is possible to draw down special graces from heaven. Also, when we fast, we have more time for prayer.
The Bible mentions fasting over 70 times. In fact, fasting played a pivotal role in ancient culture. There are two types of fasting, private and public. Jesus said that when we fast, do not be sad but joyous so that people will not know we are fasting. However, God who sees everything, will know and reward us. (Mt 6:6-18)
A fast is bread and water.
Fasting is hard, but enormously powerful. For some (due to illness) a bread and water fast may not be possible. Whatever you go without, it must be a heroic sacrifice. Why not give up technology – TV, Facebook, mobile phones etc. Be courageous and let God speak to us in the silence of our hearts.  
Examples of fasting in the Bible
Jesus Christ
After Jesus was baptised in the River Jordan the Spirit led Him into the desert. 'And when He had fasted forty days and forty nights, He was hungry. And the tempter said to Him: If thou art the Son of God, command that these stones become bread. Jesus answered: It is written, Not by bread alone does man live, but in every word that comes from the mouth of God.' (Mt: 4:2-5)
Moses
After Moses led his people out of Egypt, God called him up Mount Sinai to receive the 10 Commandments. 'And the Lord said to Moses: write these words by which I have made a covenant both with thee and with Israel. And he was there with the Lord forty days and forty nights: he neither ate bread nor drank water, and he wrote upon the tables the ten words of the covenant.' (Exodus 34:27-28)
Jehoshaphat
When Jehoshaphat heard that a great army was preparing to wage war on his people, he was greatly alarmed and turned to God for guidance. Jehoshaphat 'proclaimed a fast for all Judah. The people of Judah came together to seek help from the Lord; indeed, they came from every town in Judah to seek Him.' (2 Chronicles 20:2-3)
Queen Esther
When Queen Esther, a Jew, heard about a plan to destroy her people, she wanted to appeal to her husband for mercy. However, if anyone, even his wife, came into the King's inner court without being invited, they could be sentenced to death. Although Queen Esther was frightened for her life, her cousin Mordecai reminded her of her obligation to her people, for without her intercession, they would surely perish. Queen Esther knew this to be true and said to him 'Go and gather together all the Jews whom thou shalt find in Susan and pray for me. Neither eat nor drink for three days and three nights: and I with my handmaids will fast in like manner. And then I will go to the king, against the law, not being called, and expose myself to death and danger. So, Mordecai went and did all that Queen Esther had commanded him.' (Esther 4: 16-17)
Daniel
In the Old Testament, Daniel acknowledged before God that the people had not listened to His voice through the prophets, and as he waited to receive guidance from God as to what he should do, he prayed and fasted. 'And I set my face to the Lord my God, to pray and make supplication with fasting, and sackcloth, and ashes.' (Dan 9:3)
is simply a conversation with God.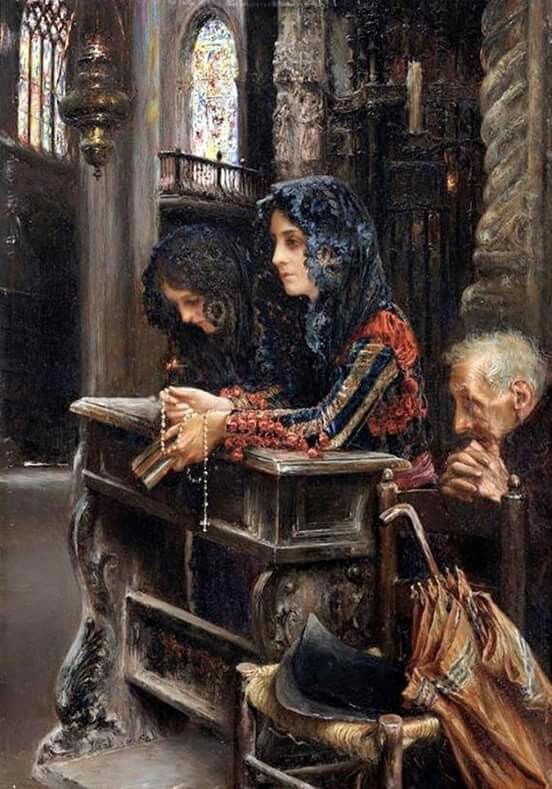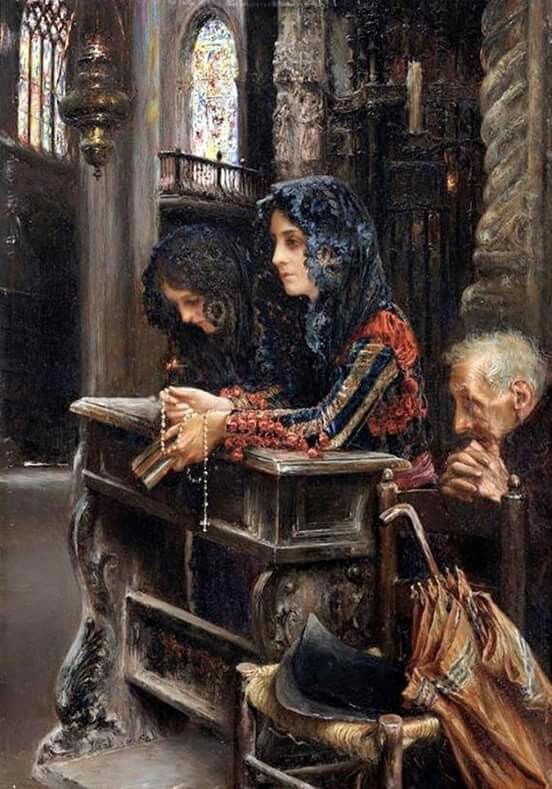 He speaks to us in the stillness and silence of our heart. No one knows us better than God, not even our family, so there is nothing we cannot share with Him. He loves us unconditionally.  We were made in His image, and He has a plan to benefit each and every one of us.
Some people say they don't like silence. Perhaps they have become conditioned to never ending noise and distracted by the business of life. However, when we want to have a heart-to-heart conversation with a close friend, we choose a quiet place where we can be alone and not interrupted. And so it is with God. When we pray to Him go off to our quiet place and give Him our full undivided attention. Be still – be silent. Figuratively, take His hand. But always offer praise and homage first, then, call out in abandonment, in hope and in trust.
God however, does not necessarily answer our prayers the way we want. Be sure to just pray for our needs and not our wants, and never forget to show gratitude and thank God for prayers answered. When we persevere in prayer, prayer can change our lives. Always remember, God will never allow us to shoulder more than we can bear. Sometimes, it is only in those 'valley of tears,' when our heart is broken, that there is a tiny gap where God can finally slip in.
'And we know that to them that love God, all things work together unto good to such as, according to His purpose, are called to be saints.' (Romans 8:28)
What is the meaning of life? (Baltimore Catechism, Question 6)
Why did God make you? 'God made me to know Him, to love Him, to serve Him in this world and to be happy with Him forever in heaven,'
The best way to get to know and love someone is to spend time with them.
'But as for me and my house, we will serve the Lord'. (Joshua 24:15)
'To give up something for the sake of other considerations.'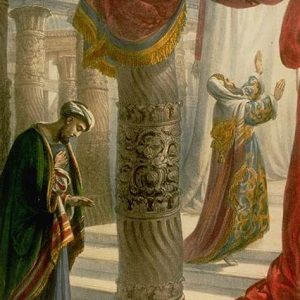 In 1916, when the Angel of Portugal (the Angel of Peace), visited the three young seers of Fatima, Lucia dos Santos, Francisco and Jacinta Marto a second time, he told the children, "The Holy Hearts of Jesus and Mary have designs of mercy on you…. continually offer up prayers and sacrifices to the Most High". Lucia asked, "How shall we make sacrifices?" "Make everything you do a sacrifice and offer it as an act of reparation for the sins by which He is offended, and supplication for the conversion of sinners. In this way, you will draw down peace upon your country. I am the Angel of Portugal. Above all, accept and bear humbly, the suffering the Lord will send you." The children aged only 6, 8 and 9 at the time, listened with open trusting hearts, and accepted the mission the Holy Hearts of Jesus and Mary had given them. From that moment on the children heroically offered every cross and tribulation in their daily lives, and there were many, as a sacrifice to God, and for peace in their beloved Portugal.
'Consider it pure joy, brothers and sisters, whenever you face trials of many kinds because you know that the testing of your faith produces perseverance. Let perseverance produce its work so that you may be mature and complete, not lacking for anything.' (James 1:2-4)
SACRIFICE
'To give up something for the sake of other considerations.'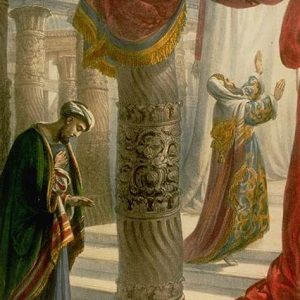 REPARATION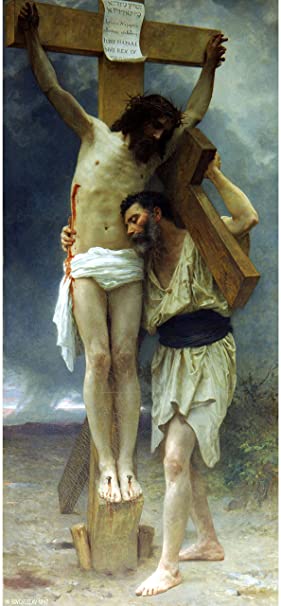 The act of making reparation, is a way to make amends for a wrong or injury that we or others have done to another person. This personal act of atonement is a way of repairing and making good past transgressions. Our selfless act of reparation helps those who have been wronged. To make reparation facilitates renewal and restoration. As children, if something went wrong, or we were injured, our parents usually told us to 'offer it up' (for the Holy Souls in Purgatory).
To sacrifice for another, is a mystery of redemptive suffering i.e. we unite our suffering to Christ's passion on the Cross. The cross is the unique sacrifice of Christ, the "one mediator between God and men. But because in His incarnate divine person, He has in some way united Himself to every man, "the possibility of being made partners, in a way known to God in the paschal mystery", is offered to all men. He calls His disciples to take up their cross and follow Him.
Catechism of the Catholic Church (618)
'Now I rejoice in my sufferings for your sake and in my flesh, I am filling up what is lacking in the afflictions of Christ on behalf of His body, which is the church.' (Colossians 1:24)